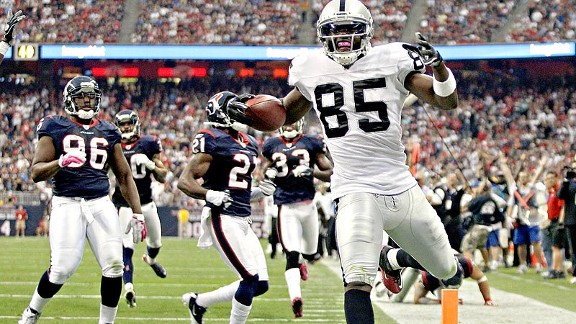 Oakland Raiders wide receiver
Darrius Heyward-Bey
, widely considered a bust until getting some production last year, has been arrested for DUI.
The former top 10 draft selection was seen speeding and weaving in his lane in his 2012 Range Rover and was pulled over at around 2 A.M. He failed a field sobriety test and was charged with DUI and later released. No word on his BAC yet, but police say he was very cooperative.
Heyward-Bey pulled in 64 catches for 975 yards and 4 touchdowns last season.